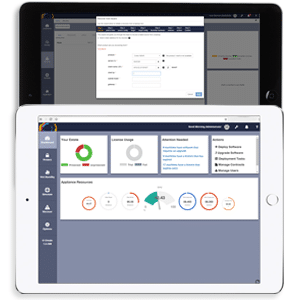 Our reliable, automated and rapid system recovery solution for EMC NetWorker, NBMR, will shortly be compatible with The Cristie VA.
The Cristie Virtual Appliance (VA) is an intuitive, simple and easy-to-use web based management console; which allows users to control their backups, recoveries and tests, with real time information, progress checks and validated compliance reporting.
Therefore this means that NetWorker NBMR users will be able to…
Recover systems directly from a NetWorker backup
Test ahead and schedule DR tests with Recovery Simulator
Manage multiple simultaneous recoveries from the same web based management console
Deploy the VA quickly and simply in any vSphere environment
Removes the need for consoles to be installed on local machines
A new look Cristie VA
Also, this new addition will be revealed in the new and improved Cristie VA GUI. The new look Cristie VA will still provide the same great functionality, but it will be easier to navigate, provide increased visibility of backup and recoveries, as well as enhanced reporting.
Next Steps
If you would like a free demonstration of this new functionality or a free trial of NBMR, please contact us and one of the team will be in touch.