Recover machines directly from IBM Spectrum Protect backups
TBMR allows you to perform a bare machine recovery of your operating system, applications and data direct from an IBM Spectrum Protect (TSM) backup. The recovery is fast and can be fully automated to protect your critical systems from the consequences of physical damage, human error or system failure. You can recover your protected systems to any point in time provided by TSM.
Simulated recoveries can be scheduled which fully automates the creation of the recovered machine and then runs test scripts to verify integrity and functionality.
Recovery schedules can be set up months in advance and planned so that the entire server infrastructure is tested within the desired time frame. The recovery machines are held in an isolated network and can be released after every simulation so storage is not permanently required.
Detailed reporting of each step of the recovery process highlights any problems encountered and provides an audit trail of successful results to provide assurance that DR procedures are effective.
TBMR is re-sold globally by IBM and its channel partners and is currently available for Windows, Linux, Solaris and AIX operating systems. TBMR is the recommended Spectrum Protect bare metal recovery solution.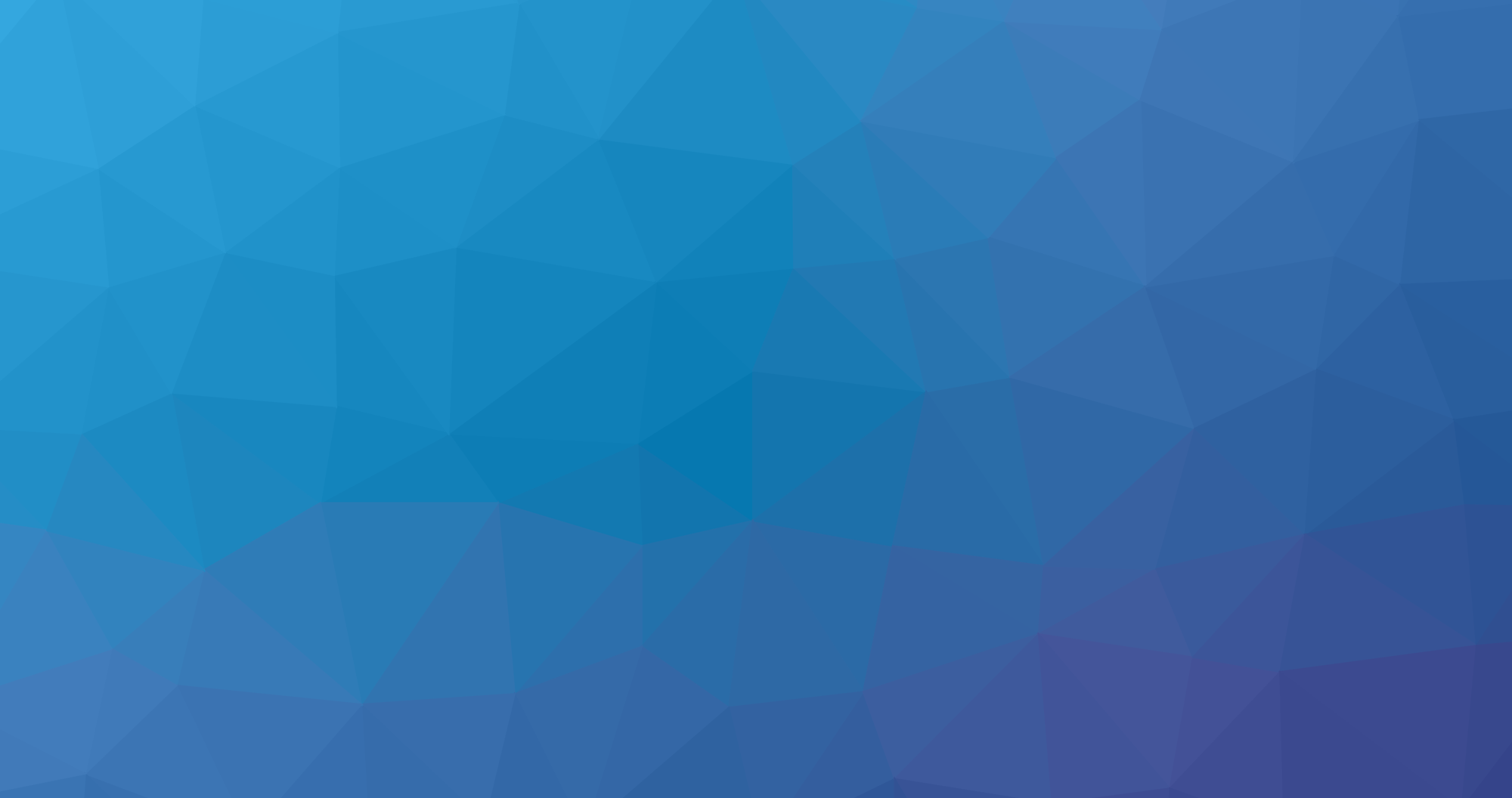 OS Support
With support for the latest and legacy Windows, Linux, AIX and Solaris operating systems. Protect your entire estate with our trusted Spectrum Protect recovery solution.
Dissimilar Environments
With our unique dissimilar environemnt technology, you can recover to any physical, cloud or virtual environment.
Automation
In a disaster recovery scenario, you don't have time to sit and recover each server manually. TBMR supports fully automated recoveries via the Cristie Virtual Appliance or standalone.
Solution Highlights
Restore Spectrum Protect instantly to physical, hypervisor and cloud environments, including Azure and AWS
Leverage existing investment and restore Spectrum Protect without additional management or infrastructure
Recovered server is identical to original, including data, operating system and applications
Recover multiple servers simultaneously and rapidly to meet agreed RTOs
Managed using the simple and intuitive Cristie Virtual Appliance (VA)
Scheduled automated recovery simulations with full reporting to satisfy regulations
Supports system recovery, migration and replication for Linux and AIX on IBM Power Systems
Restore from Spectrum Protect for Virtual Environments (formerly TSM for VE)
Product Support
| Type | Product | Product Version | Cristie | From | To | Notes |
| --- | --- | --- | --- | --- | --- | --- |
| Operating System | Solaris | 9 | TBMR | 8.3 | 8.5 | Only supported on SPARC platforms. |
| Operating System | Windows Server | 2003 | TBMR | 6.1 | 7.3 | |
| Operating System | AIX | 7.2 | TBMR | 8.3 | | POWER 8 and 9 supported. POWER 7 supported until 8.6. |
| Operating System | AIX | 7.1 | TBMR | 8.3 | | POWER 8 and 9 supported. POWER 7 supported until 8.6. |
| Operating System | AIX | 6.1 | TBMR | 8.3 | | POWER 8 and 9 supported. POWER 7 supported until 8.6. |
| Operating System | Solaris | 11.4 | TBMR | 8.3 | | Only supported on SPARC platforms. |
| Operating System | Solaris | 11 | TBMR | 8.3 | | |
| Operating System | Solaris | 10 | TBMR | 8.3 | | |
| Operating System | Red Hat Enterprise Linux | 6 | TBMR | 8.3 | | |
| Operating System | Red Hat Enterprise Linux | 7 | TBMR | 8.3 | | |
| Operating System | Red Hat Enterprise Linux | 8 | TBMR | 8.7 | | |
| Operating System | CentOS Linux | 5 | TBMR | 8.3 | 8.6.1 | |
| Operating System | CentOS Linux | 6 | TBMR | 8.3 | | |
| Operating System | CentOS Linux | 7 | TBMR | 8.3 | | |
| Operating System | CentOS Linux | 8 | TBMR | 8.7 | | |
| Operating System | Red Hat Enterprise Linux | 5 | TBMR | 8.3 | 8.7 | |
| Operating System | Windows Desktop | 10 | TBMR | 8.3 | | Support up to version 1909. |
| Operating System | Windows Desktop | 8.1 | TBMR | 7.2 | | |
| Operating System | Windows Server | 2008 | TBMR | 6.1 | 8.2 | |
| Operating System | Windows Server | 2008 R2 | TBMR | 6.5 | | |
| Operating System | Windows Server | 2012 | TBMR | 6.5 | | |
| Operating System | Windows Server | 2012 R2 | TBMR | 7.2 | | |
| Operating System | Windows Server | 2016 | TBMR | 8.1 | | |
| Operating System | Windows Server | 2019 | TBMR | 8.5 | | |
| Operating System | Windows Desktop | 7 | TBMR | 6.1 | | |
| Operating System | Ubuntu | 18.04 LTS | TBMR | 8.3 | | |
| Operating System | Ubuntu | 20.04 LTS | TBMR | 8.7 | | |
| Operating System | Red Hat Enterprise Linux for IBM Power | 6 | TBMR | 8.3 | | POWER 8 (Big Endian) supported. Power 7 supported until 8.6. |
| Operating System | Red Hat Enterprise Linux for IBM Power | 7 | TBMR | 8.3 | | POWER 8 (Little Endian and Big Endian) and 9 (Little Endian) supported. Power 7 supported until 8.6. |
| Operating System | Red Hat Enterprise Linux for IBM Power | 8 | TBMR | 8.7 | | POWER 8 (Little Endian) and 9 (Little Endian) supported. |
| Operating System | CentOS Linux for POWER | 6 | TBMR | 8.3 | | POWER 8 (Big Endian) supported. Power 7 supported until 8.6. |
| Operating System | CentOS Linux for POWER | 7 | TBMR | 8.3 | | POWER 8 (Little Endian and Big Endian) and 9 (Little Endian) supported. Power 7 supported until 8.6. |
| Operating System | Ubuntu | 16.04 LTS | TBMR | 8.3 | | |
| Operating System | Ubuntu | 14.04 LTS | TBMR | 8.3 | 8.7 | |
| Operating System | SUSE Linux Enterprise Server | 15 | TBMR | 8.3 | | |
| Operating System | Oracle Linux | 5 | TBMR | 8.3 | 8.7 | |
| Operating System | Oracle Linux | 6 | TBMR | 8.3 | | |
| Operating System | Oracle Linux | 7 | TBMR | 8.3 | | |
| Operating System | Oracle Linux | 8 | TBMR | 8.7 | | |
| Operating System | SUSE Linux Enterprise Server | 10 | TBMR | 8.3 | 8.5 | |
| Operating System | SUSE Linux Enterprise Server | 11 | TBMR | 8.3 | | |
| Operating System | SUSE Linux Enterprise Server | 12 | TBMR | 8.3 | | |
| Operating System | SUSE Linux Enterprise Server for IBM Z | 12 | TBMR | 8.7 | | |
| Operating System | Red Hat Enterprise Linux for IBM Z | 7 | TBMR | 8.7 | | |
| Operating System | Ubuntu Server for IBM POWER | 20.04 LTS | TBMR | 8.3 | | POWER 8 (Little Endian) and 9 (Little Endian) supported. |
| Operating System | Ubuntu Server for IBM POWER | 18.04 LTS | TBMR | 8.3 | | POWER 8 (Little Endian) and 9 (Little Endian) supported. |
| Operating System | Ubuntu Server for IBM POWER | 16.04 LTS | TBMR | 8.3 | | POWER 8 (Little Endian) and 9 (Little Endian) supported. |
| Operating System | Ubuntu Server for IBM POWER | 14.04 LTS | TBMR | 8.3 | 8.7 | POWER 8 (Little Endian) supported. |
| Operating System | SUSE Linux Enterprise Server for POWER | 15 | TBMR | 8.3 | | POWER 9 (Little Endian) supported. |
| Operating System | SUSE Linux Enterprise Server for POWER | 12 | TBMR | 8.3 | | POWER 8 (Little Endian) and 9 (Little Endian) supported. |
| Operating System | SUSE Linux Enterprise Server for POWER | 11 SP4 | TBMR | 8.3 | | POWER 8 (Big Endian) and 9 (Big Endian) supported. Power 7 supported until 8.6. |
| Operating System | CentOS Linux for POWER | 8 | TBMR | 8.7 | | POWER 8 (Little Endian and Big Endian) and 9 (Little Endian) supported. Power 7 supported until 8.6. |
| Third Party Client | IBM Spectrum Protect | 8.1.7 | TBMR | 8.6 | | Supported on AIX and Solaris from TBMR 8.5. |
| Third Party Client | IBM Spectrum Protect | 8.1.8 | TBMR | 8.7 | | Supported on AIX and Solaris from TBMR 8.5. |
| Third Party Client | IBM Spectrum Protect | 8.1.9 | TBMR | 9.1 | | |
| Third Party Client | IBM Spectrum Protect | 8.1.10 | TBMR | 9.1 | | |
| Third Party Client | IBM Spectrum Protect | 8.1.6 | TBMR | 8.4 | | |
| Third Party Client | IBM Spectrum Protect | 8.1.4 | TBMR | 8.3 | | |
| Third Party Client | IBM Spectrum Protect | 8.1.2 | TBMR | 8.3 | | |
| Third Party Client | IBM Spectrum Protect | 8.1.0 | TBMR | 8.3 | | |
| Third Party Client | IBM Tivoli Storage Manager (TSM) | 7.1 | TBMR | 8.3 | | |
| Third Party Client | IBM Tivoli Storage Manager (TSM) | 6.4 | TBMR | 8.3 | 8.5 | |
| Third Party Client | IBM Tivoli Storage Manager (TSM) | 6.3 | TBMR | 8.3 | 8.5 | |
| Virtualisation | VMware vSphere | 6.5 | TBMR | 8.3 | | |
| Virtualisation | VMware vSphere | 6.7 | TBMR | 8.3 | | |
| Virtualisation | VMware vSphere | 7 | TBMR | 8.3 | | |
| Virtualisation | Amazon Elastic Compute Cloud (EC2) | | TBMR | 8.3 | | |
| Virtualisation | Oracle Cloud Infrastructure | | TBMR | 8.6 | | |
| Virtualisation | VMware vSphere | 6 | TBMR | 8.3 | | |
| Virtualisation | VMware vSphere | 5.5 | TBMR | 8.3 | 8.6 | |
| Virtualisation | Microsoft Hyper-V | 2019 | TBMR | 8.5 | | |
| Virtualisation | Microsoft Hyper-V | 2016 | TBMR | 8.3 | | |
| Virtualisation | Microsoft Hyper-V | 2012 R2 | TBMR | 8.3 | | |
| Virtualisation | Microsoft Hyper-V | 2012 | TBMR | 2.2 | | |
| Virtualisation | Microsoft Hyper-V | 2012 | TBMR | 8.3 | | |
| Virtualisation | Microsoft Hyper-V | 2008 R2 | TBMR | 8.3 | | |
| Virtualisation | Microsoft Azure | | TBMR | 8.3 | | |