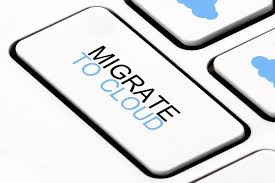 Migrating The Cloud is one of the fastest growth areas in the IT sector, with more and more businesses using the Cloud for their day to day processes.The Cloud Computing industry is estimated to reach a whopping $240bn by 2020. For those of you who have not considered the move previously, it is now time to re-iterate the key advantages of Cloud Computing.
Save money
With less hardware in Cloud computing as oppose to traditional IT systems, implementation and upgrade costs are reduced causing the overall IT expenditure to be lower for businesses that adopt Cloud Computing services.
What's more, the 2012 Cloud Computing Outlook Survey asked 521 IT professionals what they viewed as the main benefits to Cloud Computing. IBM state that Cloud Computing reduces IT labour costs by 50%, Netmetix state that small business energy costs could be reduced by 90% and the Yorkshire Cloud state that overall IT running costs are reduced by 29%.
Reduce Downtime
The average downtime with traditional IT systems is four times longer than those witnessed with Cloud Computing. Even Dyenz (a cloud computing solutions company) predict that 30% of midsized companies will have adopted recover-in-the-cloud to support IT operations recover by 2014. This is because Cloud-based disaster recover can offer high availability, recover in minutes and remote access.
Increase business flexibility
73% of UK businesses suffered staff shortages as a result of heavy snow in 2010, only 39% had the IT flexibility to overcome it. Being able to offer employees and customers additional flexibility is helping organizations boost performance. Cloud technology allows information, files and service programs be accessed remotely, which allows users to complete routine tasks from anywhere.
Scalability
Cloud services can grow or shrink instantly as you need them to, allowing businesses to easily adapt to changes in IT demand. This means that at full capacity the Cloud system can handle many users simultaneously without failure to any user or without crashing as a whole because of resource exhaustion.
Easier to manage
IT management headaches are eliminated with Cloud computing because there is no hardware or software infrastructure to manage as oppose to traditional IT systems. Instead, all responsibility is passed to the Cloud service provider instead, saving you time and levelling your blood pressure!
Help keep the planet greener
Cloud computing can reduce worldwide data center energy consumption by 38 percent, according to an article in PC World magazine. Even further, a study conducted by IT consulting firm Accenture, and commissioned by Microsoft estimate that companies could cut energy usage and carbon emissions by 30% by switching over to the cloud.
It really is simple: Migrate your business to the Cloud with Cristie's CloneManager™ (CM). We've developed it using its own transport mechanism and web services to provide optimal and fast transfers of data from source to target machines. Even if you have a network with a restricted bandwidth, clones can be performed quickly and reliably. The 'drag and drop' user interface makes it simple to use, and CM makes the process straightforward if you want to leave your Cloud service provider in the future to migrate to a different physical, virtual or alternative Cloud environment.