Migrate machines to a new environment
Cristie provides two methods to migrate machines to any physical, virtual or cloud environment.
Live Machine Migration takes a consistent point in time snapshot of a running machine which is used to create a new machine in the target environment. Optional "syncs" can be performed to capture any post migration changes, without the need to perform another full migration. A typical use case would be on-boarding an application group of machines or an entire data center to the Cloud or moving a cloud application back on-premise.
Migration from Backup uses an existing backup to recreate the machine to any new physical, virtual or cloud environment. Our system recovery solutions can be used to create a new machine (or group of machines) directly from any of our supported third party backup vendors native backups (or from Cristie's standalone backup solution).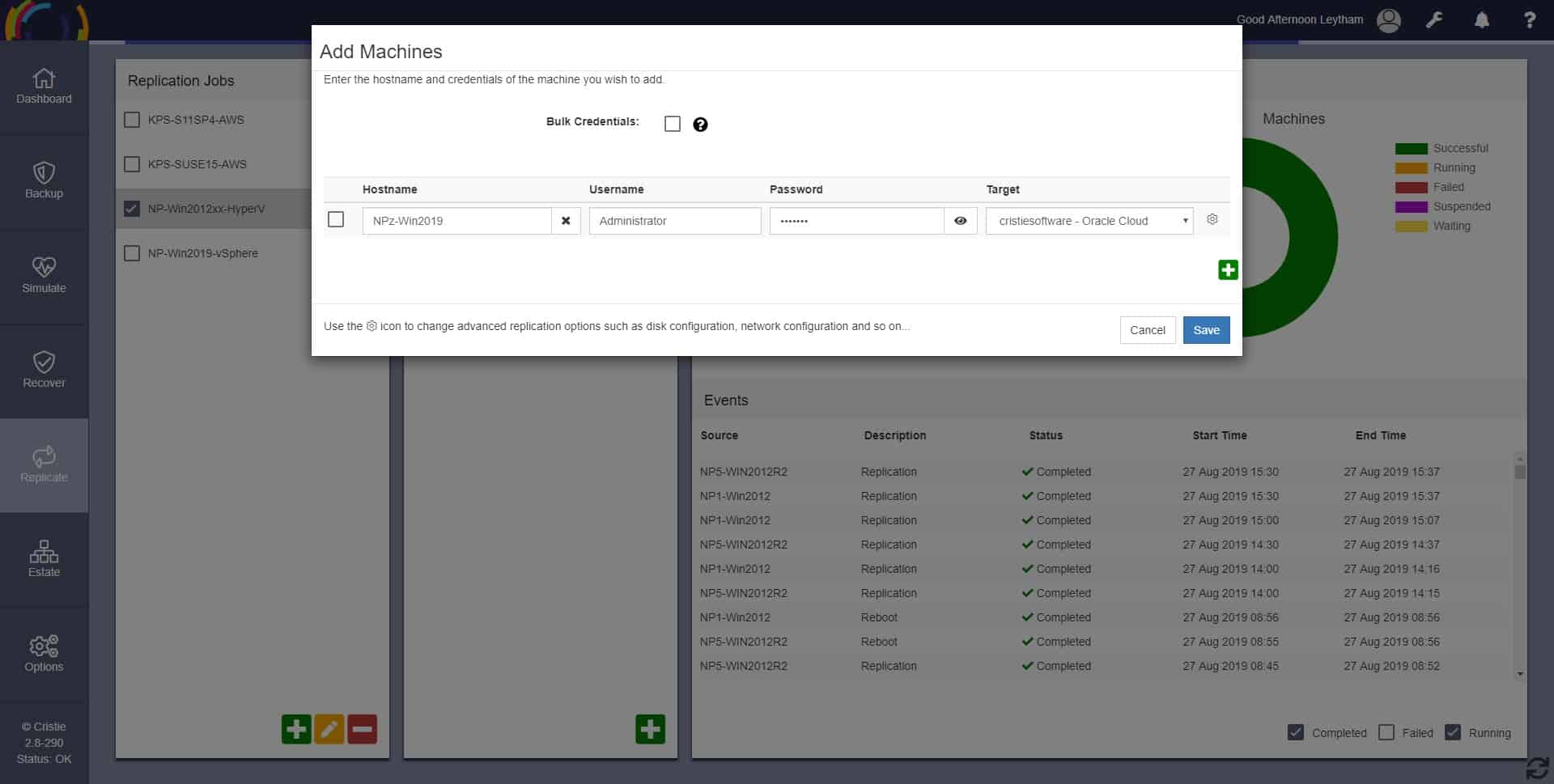 Solution Highlights
Migrate to or from any physical, cloud or virtual environment to any destination.
Large machines can be migrated over a period of several days. Perform one migration followed by several smaller "syncs" prior to cutover.
Migrate entire Application Groups together to ensure consistency.