TBMR
Recover machines directly from IBM Spectrum Protect backups
Cristie TBMR software protects your critical servers from the consequences of failure or disaster by recovering them directly from your IBM Spectrum Protect (TSM) backups.
Adding TBMR to your TSM environment simplifies and enhances your disaster recovery process. TBMR recovers the operating systems, applications, user configuration and data, in one step, to any point in time available in TSM backup software.
What's more, TBMR can recover to any available environment; physical, virtual or cloud.
Simplify the recovery process further with automation, and schedule fully auditable recovery tests into physical, virtual and cloud environments.
Make sure that all your environment is functional in the event of a disaster, without having to rely on manual intervention from system administrators.
TBMR can be managed through the Cristie Virtual Appliance (VA), enabling centralised management for all the machine replication, migration and disaster recovery software that we offer.
Read here how Albert Einstein Healthcare have relied on our system recovery products improve their recoveries.
Benefit from TBMR's fast recovery times and flexible recovery targets. Try a free trial by clicking here.
| Highlights | Features | Benefits |
| --- | --- | --- |
| Integrated system recovery | Leverage existing TSM backups without extra infrastructure or management | Saves storage space, network bandwidth, processing power and management resources |
| Point in time recoveries | Recover to any point in time provided by the TSM backups | Recoveries can be rolled back to a time before the disaster occurred |
| Support for multiple OS and cloud | Supports Windows, Linux, AIX and Solaris and dissimilar hardware, virtual and cloud environments | Most systems can be protected using TBMR |
| Recovered system identical | Recover entire workloads including OS, applications, data and configuration information | The recovered machines does not need to be calibrated and tuned to run as it did before |
| Fast recovery times | Improve recovery time objectives by restoring your server in as little as ten minutes. Multiple servers can be recovered simultaneously | Meet agressive service level agreements recovery time and point objectives |
| Flexible recovery targets | Recover to a range of system recovery targets | Flexibility to suit most environments |
| Remote management | Manage multiple simultaneous system recoveries on site or remotely | Easy, secure, mobile access |
| Recommended solution | TBMR is a recommended recovery solution | TBMR is re-sold globally by IBM and its channel partners as a recommended recovery solution for TSM |
| Automated recovery testing | Automated recovery testing including email reports for compliance | Achieve your compliance targets |
| DR orchestration | Full DR orchestration allowing recovery processes to be scripted for testing and failover purposes | System security is maintained |
| Recovery to isolated networks | Recovery to isolated networks allows automated recovery testing without impacting the production environment | Allows recovery with minimum disruption |
Pricing and licensing
TBMR uses subscription based licensing.
For pricing, Contact Us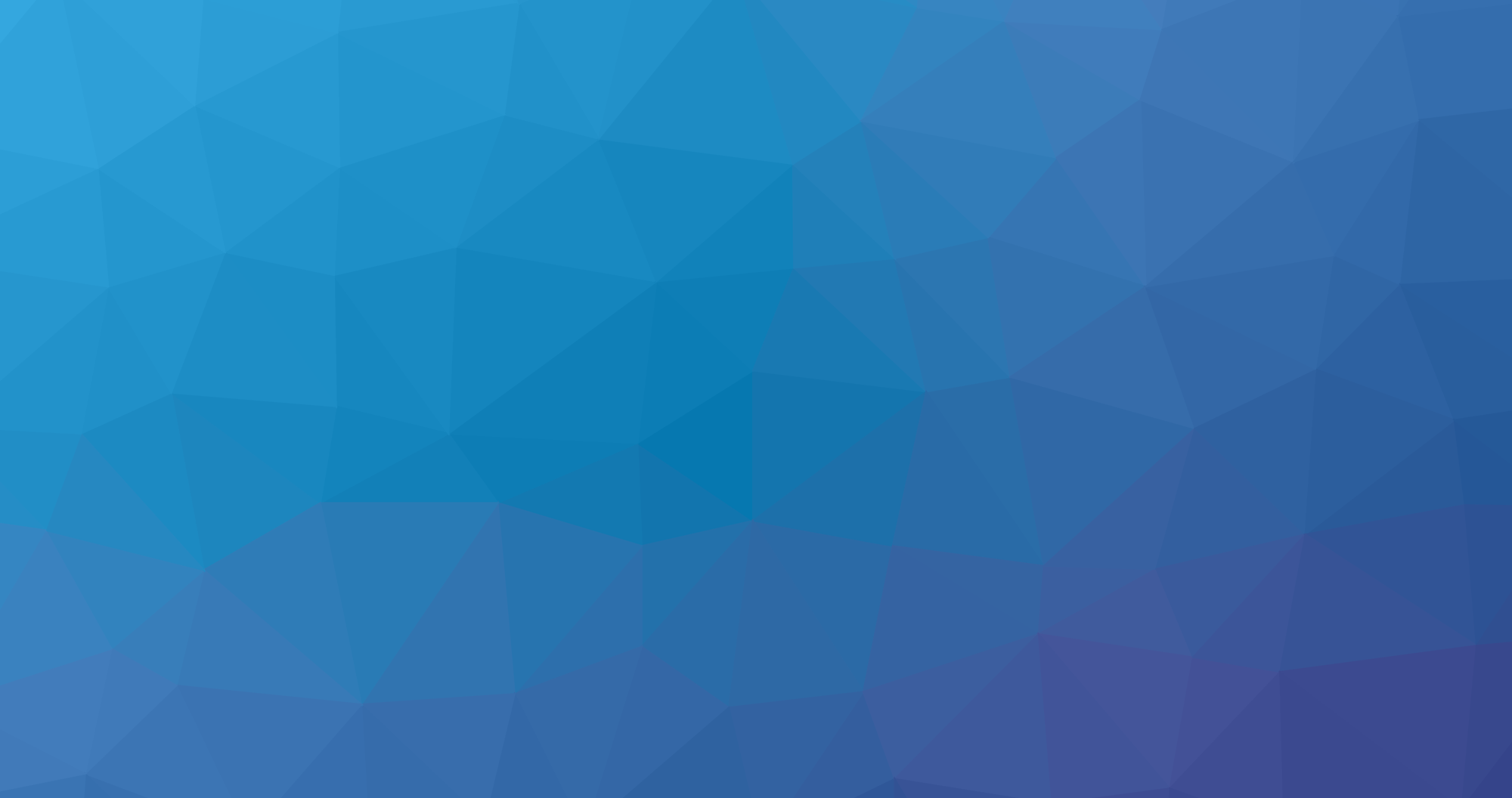 OS Support
With support for the latest and legacy Windows, Linux, AIX and Solaris operating systems. Protect your entire estate with our trusted TSM recovery solution.
Dissimilar Environments
With our unique dissimilar environment technology, you can recover to any physical, cloud or virtual environment.
Automation
In a disaster recovery scenario, you don't have time to sit and recover each server manually. TBMR supports fully automated recoveries via the Cristie Virtual Appliance or standalone.
Platforms

Product Support
| Type | Product | Product Version | Cristie | From | To | Notes |
| --- | --- | --- | --- | --- | --- | --- |
| Operating System | Solaris | 9 | TBMR | 8.3 | 8.5 | Only supported on SPARC platforms. |
| Operating System | Solaris | 10 | TBMR | 8.3 | | |
| Operating System | Solaris | 11 | TBMR | 8.3 | | |
| Operating System | Solaris | 11.4 | TBMR | 8.3 | | Only supported on SPARC platforms. |
| Operating System | AIX | 6.1 | TBMR | 8.3 | | POWER 8 and 9 supported. POWER 7 supported until 8.6. |
| Operating System | AIX | 7.1 | TBMR | 8.3 | | POWER 8 and 9 supported. POWER 7 supported until 8.6. |
| Operating System | Windows Desktop | 10 | TBMR | 8.3 | | Support up to version 20H2. |
| Operating System | Windows Desktop | 11 | TBMR | 9.3.2 | | |
| Operating System | Red Hat Enterprise Linux | 5 | TBMR | 8.3 | 8.7 | |
| Operating System | Red Hat Enterprise Linux | 6 | TBMR | 8.3 | | |
| Operating System | Red Hat Enterprise Linux | 7 | TBMR | 8.3 | | |
| Operating System | Windows Desktop | 8.1 | TBMR | 8.3 | | |
| Operating System | Windows Server | 2022 | TBMR | 9.3.2 | | |
| Operating System | Windows Server | 2019 | TBMR | 8.5 | | |
| Operating System | AIX | 7.2 | TBMR | 8.3 | | POWER 8 and 9 supported. POWER 7 supported until 8.6. |
| Operating System | Windows Server | 2008 R2 | TBMR | 8.3 | 9.1 | |
| Operating System | Windows Server | 2012 | TBMR | 8.3 | | |
| Operating System | Windows Server | 2012 R2 | TBMR | 8.3 | | |
| Operating System | Windows Server | 2016 | TBMR | 8.3 | | |
| Operating System | SUSE Linux Enterprise Server | 12 | TBMR | 8.3 | | |
| Operating System | SUSE Linux Enterprise Server | 11 | TBMR | 8.3 | | |
| Operating System | SUSE Linux Enterprise Server | 10 | TBMR | 8.3 | 8.5 | |
| Operating System | Oracle Linux | 8 | TBMR | 8.7 | | |
| Operating System | Oracle Linux | 7 | TBMR | 8.3 | | |
| Operating System | Oracle Linux | 6 | TBMR | 8.3 | | |
| Operating System | CentOS Linux | 8 | TBMR | 8.7 | | |
| Operating System | CentOS Linux | 7 | TBMR | 8.3 | | |
| Operating System | CentOS Linux | 6 | TBMR | 8.3 | | |
| Operating System | CentOS Linux | 5 | TBMR | 8.3 | 8.6.1 | |
| Operating System | Red Hat Enterprise Linux | 8 | TBMR | 8.7 | | |
| Operating System | CentOS Linux for POWER | 7 | TBMR | 8.3 | | POWER 8 (Little Endian and Big Endian) and 9 (Little Endian) supported. Power 7 supported until 8.6. |
| Operating System | SUSE Linux Enterprise Server for POWER | 11 SP4 | TBMR | 8.3 | | POWER 8 (Big Endian) and 9 (Big Endian) supported. Power 7 supported until 8.6. |
| Operating System | SUSE Linux Enterprise Server for POWER | 12 | TBMR | 8.3 | | POWER 8 (Little Endian) and 9 (Little Endian) supported. |
| Operating System | SUSE Linux Enterprise Server for POWER | 15 | TBMR | 8.3 | | POWER 9 (Little Endian) supported. |
| Operating System | Ubuntu Server for IBM POWER | 14.04 LTS | TBMR | 8.3 | 8.7 | POWER 8 (Little Endian) supported. |
| Operating System | Ubuntu Server for IBM POWER | 16.04 LTS | TBMR | 8.3 | | POWER 8 (Little Endian) and 9 (Little Endian) supported. |
| Operating System | CentOS Linux for POWER | 6 | TBMR | 8.3 | | POWER 8 (Big Endian) supported. Power 7 supported until 8.6. |
| Operating System | Red Hat Enterprise Linux for IBM Power | 8 | TBMR | 8.7 | | POWER 8 (Little Endian) and 9 (Little Endian) supported. |
| Operating System | Red Hat Enterprise Linux for IBM Power | 7 | TBMR | 8.3 | | POWER 8 (Little Endian and Big Endian) and 9 (Little Endian) supported. Power 7 supported until 8.6. |
| Operating System | SUSE Linux Enterprise Server | 15 | TBMR | 8.3 | | |
| Operating System | Ubuntu | 14.04 LTS | TBMR | 8.3 | 8.7 | |
| Operating System | Ubuntu | 16.04 LTS | TBMR | 8.3 | | |
| Operating System | Ubuntu | 18.04 LTS | TBMR | 8.3 | | |
| Operating System | Ubuntu | 20.04 LTS | TBMR | 8.7 | | |
| Operating System | Red Hat Enterprise Linux for IBM Power | 6 | TBMR | 8.3 | | POWER 8 (Big Endian) supported. Power 7 supported until 8.6. |
| Operating System | SUSE Linux Enterprise Server for IBM Z | 15 | TBMR | 9.1 | | |
| Operating System | Red Hat Enterprise Linux for IBM Z | 8 | TBMR | 9.1 | | |
| Operating System | SUSE Linux Enterprise Server for IBM Z | 12 | TBMR | 8.7 | | |
| Operating System | Red Hat Enterprise Linux for IBM Z | 7 | TBMR | 8.7 | | |
| Operating System | Ubuntu Server for IBM POWER | 20.04 LTS | TBMR | 8.3 | | POWER 8 (Little Endian) and 9 (Little Endian) supported. |
| Operating System | Ubuntu Server for IBM POWER | 18.04 LTS | TBMR | 8.3 | | POWER 8 (Little Endian) and 9 (Little Endian) supported. |
| Third Party Client | IBM Spectrum Protect | 8.1.11 | TBMR | 9.1 | | |
| Third Party Client | IBM Spectrum Protect | 8.1.9 | TBMR | 8.7 | | Support for Spectrum Protect 8.1.9 in TBMR 8.7 through custom ISO. |
| Third Party Client | IBM Spectrum Protect | 8.1.8 | TBMR | 8.7 | | Supported on AIX and Solaris from TBMR 8.5. |
| Third Party Client | IBM Spectrum Protect | 8.1.7 | TBMR | 8.6 | | Supported on AIX and Solaris from TBMR 8.5. |
| Third Party Client | IBM Spectrum Protect | 8.1.6 | TBMR | 8.4 | | |
| Third Party Client | IBM Spectrum Protect | 8.1.4 | TBMR | 8.3 | | |
| Third Party Client | IBM Spectrum Protect | 8.1.2 | TBMR | 8.3 | | |
| Third Party Client | IBM Spectrum Protect | 8.1.0 | TBMR | 8.3 | | |
| Third Party Client | IBM Tivoli Storage Manager (TSM) | 7.1 | TBMR | 8.3 | | |
| Third Party Client | IBM Tivoli Storage Manager (TSM) | 6.4 | TBMR | 8.3 | 8.5 | |
| Third Party Client | IBM Tivoli Storage Manager (TSM) | 6.3 | TBMR | 8.3 | 8.5 | |
| Virtualisation | VMware vSphere | 6 | TBMR | 8.3 | | |
| Virtualisation | VMware vSphere | 6.5 | TBMR | 8.3 | | |
| Virtualisation | VMware vSphere | 6.7 | TBMR | 8.3 | | |
| Virtualisation | VMware vSphere | 7 | TBMR | 9.1 | | |
| Virtualisation | Amazon Elastic Compute Cloud (EC2) | | TBMR | 8.3 | | |
| Virtualisation | Oracle Cloud Infrastructure | | TBMR | 8.6 | | |
| Virtualisation | Microsoft Hyper-V | 2022 | TBMR | 9.3 | | |
| Virtualisation | Microsoft Hyper-V | 2019 | TBMR | 8.5 | | |
| Virtualisation | Microsoft Hyper-V | 2016 | TBMR | 8.3 | | |
| Virtualisation | Microsoft Hyper-V | 2012 R2 | TBMR | 8.3 | | |
| Virtualisation | Microsoft Hyper-V | 2012 | TBMR | 2.2 | | |
| Virtualisation | Microsoft Hyper-V | 2012 | TBMR | 8.3 | | |
| Virtualisation | Microsoft Hyper-V | 2008 R2 | TBMR | 8.3 | 9.1 | |
| Third Party Client | IBM Spectrum Protect | 8.1.12 | TBMR | 9.3 | | |
| Virtualisation | Microsoft Azure | | TBMR | 8.6 | | |