Create replicas of running machines for failover purposes
Create identical copies of critical systems for hot standby/failover purposes. The live system can be replicated to any physical, virtual or cloud environment. Our unique dissimilar hardware technology means you can create a replica of your machine to any environment.
Snapshots allow you to simply roll back to the last successful replication in the event of corrupt data being replicated to your failover machine. Thus speeding up recovery time objectives (RTOs) and recovery point objectives (RPOs) whilst also mitigating risks of losing large amounts of live systems, data and operations.
Configurable bandwidth throttling means it's business as usual when replicating a live system.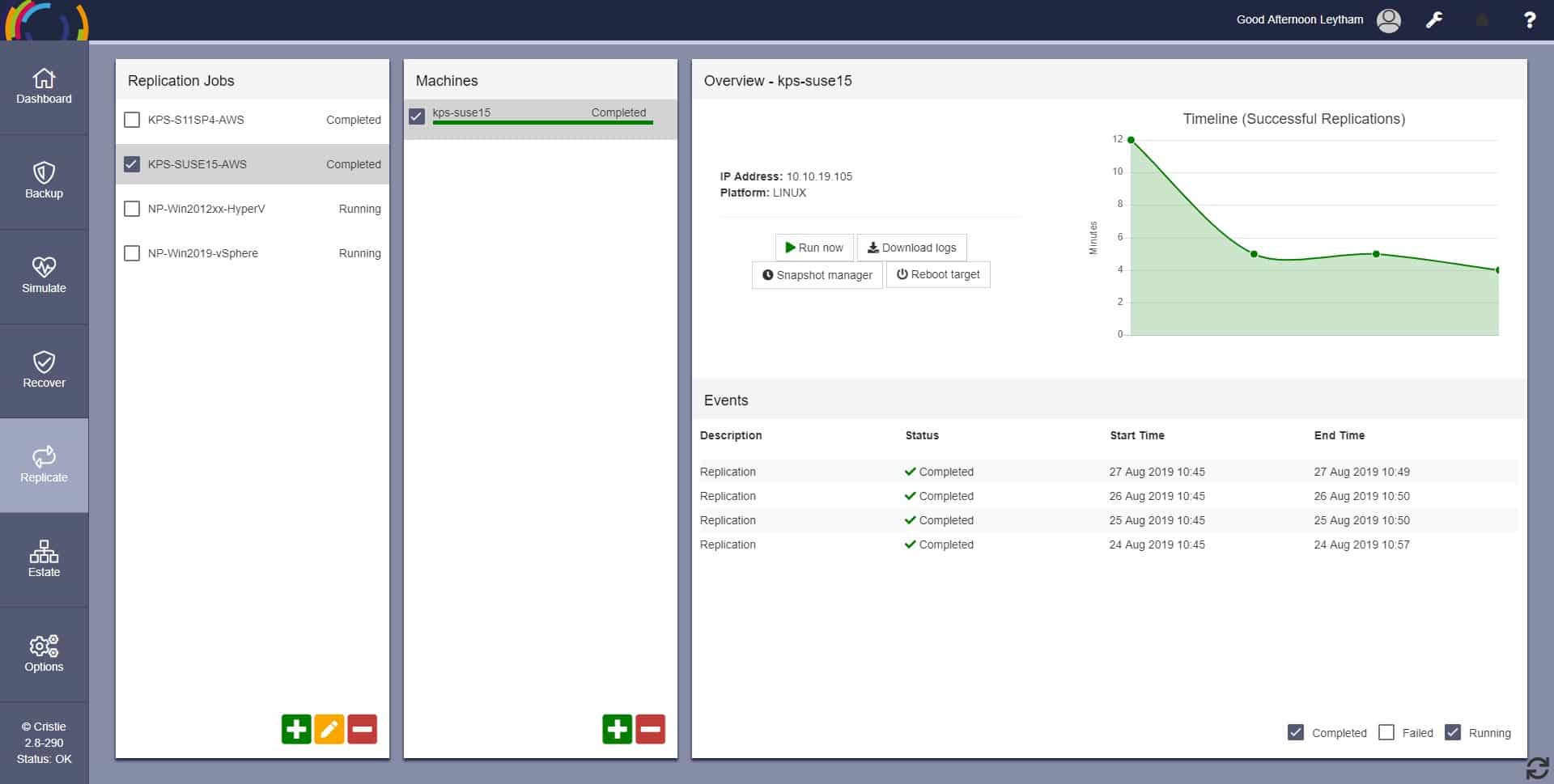 Key features and benefits:
Optimal and fast replications of servers and data from source to target environments
Automated "syncs" ensure only changed data is replicated using our unique variable block technology
Disk selection and encryption
Configure and tailor target server including host name, IP address, number of CPUs and memory
Event reports emailed to the user for audit purposes
Bandwidth throttling means it's business as usual when cloning live machines
Seamless integration with VMware vSphere, Microsoft Hyper-V, Amazon EC2 and Oracle Cloud Infrastructure.
Available for Windows and Linux operating systems