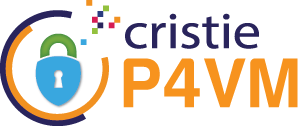 backup and recovery protection for virtual machines running on vSphere
Protect virtual machines with Cristie's standalone, easy-to-use backup and recovery solution. The software provides full protection for virtual machines, files and databases, which restores them rapidly in the case of DR. As a result, P4VM (Protect for Virtual Machines) does not require any third party backup software.
lightweight solution
P4VM backs up using a non-persistent proxy, designed for optimal network traffic, speed and storage efficiency. Therefore, there is no need to use a heavyweight application, as data only flows through the local system. P4VM is also scalable up to 1,000s of VMs and the frequency of backups is controlled at VM level; from intervals of 3 hours up to monthly. Futhermore, P4VM has the ability to protect multiple VMs, across multiple Hosts from a centralized console; thus allowing for unlimited control of sites from one simple interface.
rapid recovery, as fast at the environment allows
In the event of system failure or human error, the software provides rapid recovery. Both complete VM restores and single file recovery can be performed. What's more, recovery is reliable and the backup is stored in the native format, so is less likely to corrupt. Initial statistics show a 100% success rate for P4VM.*
Restore your backups to a new vSphere machine and automatically attach to a (user configured) isolated network to manually check the integrity of your machines. 
To protect against backed-up malware or corruption, you can rely upon retained backup history to revert back to the last identified good point. So this provides an added extra layer of vital protection for critical machines.
Cristie Virtual Appliance (VA)
Protect is easy and simple to use through the Cristie Virtual Appliance (VA), giving remote management and complete transparency. The software can also be used in line with Cristie Hot Standby, for disaster recovery. As P4VM can be used to backup the DR site locally, then Hot Standby for continuous incremental synced backups.
Easily ensure business continuity and be in control with P4VM, ideal for remote and branch offices.
solution highlights
back up using a non-persistent proxy
lightweight solution; protect your environment with as little as 2 VMs
scalable up to 1,000s of VMs
easily deploy a new proxy for growing environments without the need to reconfigure and existing backups
fast reliable restores; easily achieve RTOs and RPOs
single file recovery or complete machine restore
recover an identical copy of your machine (including, OS, applications and data)
recover multiple servers simultaneously
user configurable backup retention to ensure your backup storage isn't being filled with backups you no longer require
simple central management using the easy-to-use Cristie VA; no specialist IT skills required
P4VM is only compatible with VMware vSphere 5.5+ and any machine running on it. Support for other hypervisors will be introduced in the future, as part of the P4VM roadmap.
* Based on Cristie Software testing 100 backups consecutively and all of them succeeding, in May 2017.