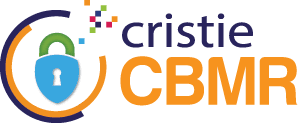 protect physical machines with CBMR, Cristie's bare machine recovery solution
CBMR is a standalone, easy-to-use backup and recovery solution that provides full protection for physical servers, data files and databases. It is also provides reliable and speedy BMR, that restores critical servers from scratch within minutes. As a result, it does not require any third party backup software. In addition, you can also use CBMR as a flexible and scalable resource for server migration; so solves a multitude of problems from one product. 
CBMR is an ideal solution and has been adopted by numerous customers worldwide for:
server migration from physical and virtual environments to dissimilar hardware
protecting IT infrastructure at remote offices, branch locations and small data centres
backup and recovery in multiple industries, predominantly finance (banks) and retail
cloning and back-up locations
CBMR also provides the ability to clone to a new machine from an existing back-up. The cloning option allows the hostname and/or the IP address to be changed during the recovery. This allows you to back up data on your system to any back-up location attached to your computer or network, including ftp, tape and Spectrum Protect (TSM). You can then examine the content of the backup and restore any desired files or directories.
solution highlights
rapid recovery of an identical copy of your machine (including OS, applications and data); which can be automated
multiple servers can be recovered simultaneously and a whole data centre can be recovered in just a few hours
file by file backup; no need for a disk image
incremental file based backups using 'forward incremental' technology
backups can be encrypted and compressed, increasing the security of your data and saving space on your network
recoveries can be made to dissimilar hardware and to virtual and cloud machines
snapshotting – for point-in-time restores; create a backup with minimal disruption which is then backed up away from the live system
system recovery and server migrations can be fully automated and controlled remotely
easy-to-use interface means that no specialist IT skills are required by the end user
tailoring available to configure systems such as host name and IP address on target machine
easily achieve your recovery RTOs and RPOs
CBMR is currently available for Windows, Linux, Solaris and AIX operating systems.