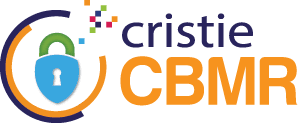 system protection and recovery for retail
Find out why leading retailers use Cristie CBMR to protect systems, data and then restore back to their original state in the event of failure.
CBMR, a trusted solution  
Retailers are making increasing use of data to drive improvements in sales and service. 20% of the top 50 global retailers* including; Carrefour, ICA, E.Leclerc and one of the largest retail corporations in the US already use Cristie Software to protect and recover its systems. CBMR for retail is a easy to use standalone solution for backup and recovery; therefore requires no third party backup software. It provides rapid, automated and cost-effective backup of servers, as well as fast complete recovery following a failure. Thus making it a reliable and speedy BMR solution, that restores critical servers from scratch within minutes including; OS, applications, user configuration and data.
recovery simulation  
CBMR also features unique functionality to test in advance if your backups are recoverable. Unlike conventional testing which requires a complex skillset and costly infrastructure, Recovery Simulator allows automated, scheduled recoveries to virtual or cloud environments. Furthermore detailed reporting highlights any problems encountered and provides an audit track of successful results. Which is useful for satisfying external legislation and compliance, in regards to concerns of the reliability and security of backed up data.
highlights of
CBMR
easily manage backups and recoveries  in-store, at remote stores and branches, or at a central office level
utilize FTP as a backup target, allowing

CBMR

to be added easily into your existing backup infrastructure
cost-effective cloud-based storage
encrypted and compressed backups to increase data security, save space on the network and meet industry regulations
available for Windows, Linux,

Solaris

and

AIX

operating systems, as well as on Power