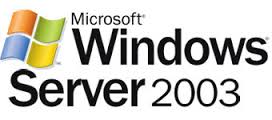 Assuming we don't get hit by an asteroid next month…some of us will have to finally make a decision about what we do with Windows 2003 Server.
When the extended support for an IT product is withdrawn, the formal announcement is greeted by many with a cursory glance; the rumour mill let them know months, or even years, ago and they have already executed Plan B. Many will use the end of the product lifecycle as an opportunity to review their entire IT infrastructure. But this still leaves a number of organisations for vendors to peck over, vying for their business. And that's where the scaremongering comes in.
Microsoft ended its support for Windows Server 2003 in July but the warnings of imminent, apocalyptic consequences are still prolific. Users are also told it will be expensive to switch to a more up-to-date OS; it will take time, a plethora of consultants, and back-breaking research and preparation to avoid OS-Armageddon.
However, the reality is a little less harsh. Support for 2003 has indeed ended but, hands up if you've never even called upon Microsoft for support? There are risks, but they can be mitigated. Here's where Cristie can help Windows 2003 users:
Our products support

Windows

2003.

CBMR

can make sure you are backed up if 2003 has been dropped, or is due to be dropped, from your existing backup vendor.
The benefits of

CBMR

also extend to recovery. It can restore everything in minutes – including OS, data, applications and configuration information.
Add

Cristie

Recovery Simulator

in to the mix and you have the perfect way of testing whether your backups will recover. Carry out a recovery simulation to

vSphere

,

vCloud

or HyperV and you are not even tied to finding capacity in another physical environment or

Windows

2003 box. And, as long as you have 2003 SP2 as a minimum, you can also take advantage of a public cloud and use

AWS

EC2 as a recovery target.
Cristie

CloneManager

can help you with

Hot Standby

protection, by replicating your

Windows

2003 Server to a virtual environment.
A real challenge might be finding replacement hardware in the case of a complete hardware failure.

CBMR

,

CloneManager

and

RS

are cost-effective ways of proving in advance how well a virtualised 2003 environment works for you.
The important thing is, you have options, and don't have to move away from 2003 until if and when you are ready. Unless the asteroid does hit, in which case a broken server will be the least of your worries…