Our support team are one of the louder departments here at Cristie; but that's because they are busy helping all of our customers, giving them 1-2-1 support, as well as providing software demos – the team are kept very busy. Therefore, it seems only fitting that our next team focus should give the opportunity to meet one of these friendly members. So, whom better to introduce then Jim Carter, who heads up our support team.
Jim Carter, Support Manager
Jim is a key member of the team, helping customers and colleagues alike. He is extremely friendly and patient, making sure you fully understand and are comfortable before leaving you to get on. Our customer testimonials can't speak highly enough of the great work Jim and his team does.
Jim answered our 10 questions, so let's see what he had to say…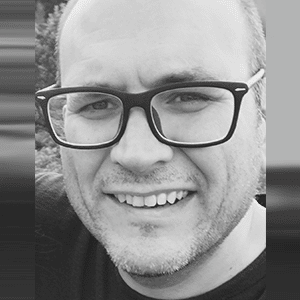 Years at Cristie: 8 ½
Years in Software/IT: 20
Biggest success to date: Planning and carrying out a training program for some of our most valued customers. This also gave me the opportunity to meet some of our customers face to face and gain valuable feedback about our software
Favourite Cristie product and why: I like that all of our software covers a wide range of platforms and operating systems. The virtual appliance is particularly exciting, because it brings together our solutions in one user friendly interface
Where do you think Cristie can make a difference in the market: We work directly with our customers and are flexible and responsive to their needs. This means we build agile solutions based on real customer requirements
Where/how do you help our customers: In customer support we don't just fix problems. We help customers to get maximum benefit from the software and pass on their suggestions to continuously improve our solutions
A little bit about you: I have worked in IT for 20 years. I started in telecommunications before moving to Cristie in 2009. During this time my work has covered a wide range of disciplines including: installation, maintenance, field support and training, all with an emphasis on customer support. In my free time I love cycling and all the usual stuff that people do
Interesting fact about yourself: I am training to ride the Paris-Roubaix challenge which is a 145KM bike ride with 45 KM of cobbled sections
Quirky fact about yourself: I once taught Stephen Fry how to use voice mail – he picked it up quite quickly
Favourite food: difficult – I love all food
Getting more from support
Support is provided with all valid licenses and support/maintenance agreements. This provides technical support by telephone and email from our team, access to the Cristie community forum (you must be registered on our website to gain access), upgrades to the latest release of the software and assistance in setting up and testing software, for evaluation purposes or for a proof of concept.
If you have any support queries you can contact Jim and his team on (UK): +44 (0) 1453 847009 | US Toll Free: 1-866-TEC-CBMR | email: support@cristie.com
For more information about our support assistance please see here.