Following on from our last team focus, meet the sales team; this time we are exploring behind the scenes with technical and development. Thus, giving you a more varied look into Team Cristie and all of the different members who play a significant role in making us who we are.
First up, James Reynolds Head of Development.
James Reynolds, Head of Development
James is an influential part of Team Cristie and provides the backbone to all of Cristie's software solutions. He has been with the company for over a decade and has implemented numerous development models which has ultimately led to where our solutions are today.
We asked James 10 questions so you can find out more about him;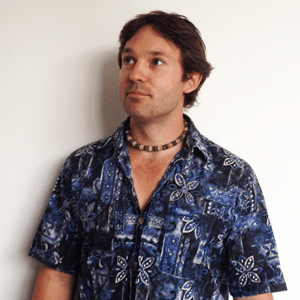 Years at Cristie: 10
Years in Software Development: 16, including 3 years PhD research
Biggest success to date: The introduction of Continuous Integration and Configuration Management systems that can build and deploy full systems from code at the touch of a button
Favourite Cristie product and why: Recovery Simulation is vital for testing that backups work but also for creating staging systems that match production to test deployment of new patches and processes. The ability to automate actions through post-recovery scripting can provide a continuous integration method for testing third-party patches and upgrades and has saved and will save a lot of effort and heartache
Where do you think Cristie can make a difference: As more and more software vendors are moving to greenfield and continuous deployment models the overhead of keeping up to date becomes harder and more difficult. This also means that the rate of change of the system is increasing so a backup of data must be tied to a backup of a system that can make sense of it. Cristie are able to help companies meet both of these challenges by providing a restore of the system and the data quickly, automatically and repeatedly. Companies can restore their systems to a point in time to address corruption or infection issues and can create staging systems and environments for testing patches and upgrades without affecting their production systems
A little bit about you: I received my PhD in Computer Science in 2008 and have worked in the industry for 16 years, including 18 months in Australia. My work and research has covered a wide spectrum of the computing world including web development, systems engineering and also higher-order logic processor models. As a father to a toddler, I have very little free time, but that time I do have is spent practicing Tae-kwondo, Mountain-biking or travelling
Interesting fact about yourself: I have a PhD from Cambridge in Computer Science and developed a higher-order logic model of the ARM floating-point co-processor that could be executed in a functional-style language
Quirky fact about yourself: I've got a 2nd Dan in Tae-kwondo and the instructors certificate
Another quirky fact about yourself: I took part in the Mega-Avalanche mountain bike race but the very same bike now has a child-seat instead
Favourite food: Thai Red Curry
Try our software
Interested to try our backup and recovery software solutions? Request a free trial here and one of the team will be in touch.