Each and every one of our team members play a valuable part in the operation, development and growth of Cristie Software; ultimately making it the success that it is today. Here we meet some of our women in IT.
Angela Wright, Marketing Manager
Having made a significant impact over the last 12-months, Ange might be one of the newer team members, but she has certainly taken the Cristie brand by force. As an all-round marketer, bursting with creative ideas as well as putting them into practice, Ange has fitted right in with the Cristie ethos.
We asked Ange 10 questions so you can get to know her better…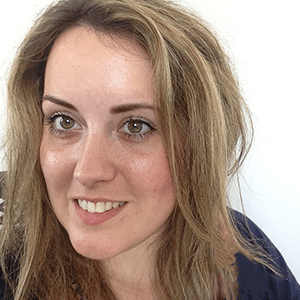 Years at Cristie: Coming up to my 1-year anniversary
Years in Software/IT: 3 in Software, 6 in Marketing
Biggest success to date: Coming in at day 1 and completely overhauling the Cristie website. Improving the customer journey and user experience; whilst adding some creative flair and some sleek new brand imagery. The website is continuously being refined so watch this space or better still sign up for the newsletter so you don't miss out
Favourite Cristie product and why: Not technically a product, but the Cristie VA is my favourite management tool. It brings all of the solutions together in one easy-to-use web interface. It is constantly evolving to incorporate new product updates, as well as enhancing the user experience. Currently the team are working on a white label version so companies will be able to set their own CSS look and feel; a perfect branding opportunity
Where do you think Cristie can make a difference in the market: The people. We are a small (but growing) hardworking team, that are courteous and dedicated. Each team member will make you feel like you are the only one; by being dedicated, responding in a timely manner, building a rapport and making you feel comfortable, informed and at ease. Our people combined with our intuitive software solutions = your peace of mind
Where/how do you help our customers: By keeping them updated with all of Cristie's latest news. Ensuring the website is relative and up-to-date with the latest technical resources and sales aids. Whilst also creating new promotional flyers and literature which help partners and MSPs get that sale. I would like to do more for customers, so if anyone has a special request or would like to provide feedback of what they would like more of, please email hello@cristie.com
A little bit about you: I'm a Brummie living in Cheltenham with my husband-to-be. I moved down south 5 years ago and have been enjoying it ever since. I love to read and watch the odd reality tv program (who am I kidding, quite a few)
Interesting fact about yourself: I've been a STAR extra in a UK horror film
Quirky fact about yourself: I applied for the TV show The Apprentice and got through to interviews
Favourite food: Sushi, followed closely by shellfish; particularly mussels
Anita Randall, Renewals Manager
Most likely if you are a current customer, you would have received an email from Anita. For those who are new, give it time. She is friendly, assertive, well-informed and proactive in her area of responsibility.
With her head buried in CRM, she spared us some time to answer 10 questions.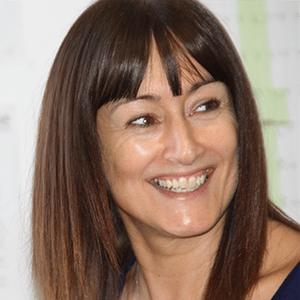 Years at Cristie: 8 years
Years in Software/IT: 15 in total, I spent 7 previous years at Cristie Electronics
Biggest success to date: When I participated in the company's charity appeal a few years ago and raised £300 for Children In Need by dressing up as a bear; it was a lot of fun
Favourite Cristie product and why: Our BMR range as they are still our No1 bestselling and renewals solution – so that's where I come in
Where do you think Cristie can make a difference in the market: By helping companies achieve realistic recovery point objectives (RPO) and recovery time objectives (RTO) in a disaster situation
Where/how do you help our customers: I remind customers when their renewals are due and make sure I process their orders promptly and answer any questions they may have
A little bit about you: Married with a daughter and 3 step daughters. Live locally and I enjoy evenings out with friends and absolutely love holidaying abroad
Interesting fact about yourself: My friends would say I'm quite a professional when it comes to making celebration cakes, I've made a few – chocolate sponge with peanut butter icing, my favourite ?
Quirky fact about yourself: I travel one route to get to work and a different to get home
Favourite food: Lots! I'm not fussy. Sweet potato fries, steak, mushrooms, eggs, garlicy dishes, pizza, pasta, cheese, etc etc…
^ Above image, an example of cakes made by Anita