Today we're pleased to release a new version of
TBMR

– system recovery for

IBM

Spectrum Protect

(

TSM

).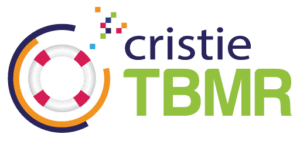 Users can recover their protected systems to any point in time provided by Spectrum Protect as well as schedule simulated recoveries to prove in advance if the backups are fully recoverable. Fully integrated and instant recoveries can be made to physical, hypervisor, and cloud environments, and the recovered machine will be identical to the original, including data, operating system, applications and configuration information.
The solution has been significantly enhanced to include:
All components upgraded: Agent, CRISP and the WinPE2/WinPE5 filesets.
Added

Windows

10 32 and 64-bit support (first release and the November 2015 TH2 update).
Added a rental licensing option. The End User License has been amended to cover rental licenses.
Only a single activation code is now required to license the product.
The

Windows

PE5 DR environment now supports booting on both UEFI (64-bit only) and legacy BIOS's.
The

Windows

PE5 DR environment now supports UEFI(GPT) to BIOS(MBR) and BIOS to UEFI boot conversion on recovery. Note only UEFI 64-bit is supported.
Added IPv6 support for accessing a

TSM

server.
Added IPv6 support for mapping network shares in the

Windows

PE2 and

Windows

PE5 Network Configurator tool.
It is now possible to change a recovered system's IPv6 IP address during an unattended DR sequence (only). It is not currently possible to do this interactively.
The suite installer now checks for the installed service pack level and disallows installs on

Windows

OS's without the required minimum service pack.
The

Microsoft

C++ 2015 redistributables are now installed by the suite installer. This allows the pre-requisite to prompt the user for a reboot if required. In earlier versions the prerequisite was installed silently sometimes causing a reboot without prompting the user first.
The

Microsoft

Universal C Run Time (UCRT) KB2999226 update is now installed on the host system by the suite installer. This is a dependency of the

Microsoft

C++ 2015 redistributables above.
All

TBMR

installers and file components are now digitally signed with a SHA-256 based digital certificate.
Please note that this release no longer supports Windows desktop XP x86/x64 and Windows server 2003 x86/x64 platforms.
Cristie customers can download this latest version from the Cristie Licensing Portal.
Would you like to download a free 30 day trial of TBMR to ensure that it meets and exceeds your business requirements before purchase?