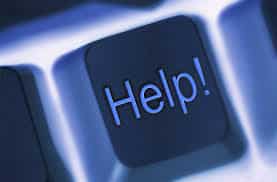 In the past, the most common reasons for enterprises not investing in disaster recover software to protect I.T infrastructure, applications and important data were because of cost, complexity and unreliability.
However, today, more than ever, disaster recover is a vital layer of protection for many organizations. With the growth of cloud enabled disaster recover, which is much faster and less expensive than high availability disaster recover systems, businesses nowadays have no excuse to not have a business continuity plan in place that will protect them if disaster strikes.
Just like the best insurance policies, the best disaster recover software provides excellent protection with minimum hassle to recover when a disaster strikes. Therefore, the following four key aspects have been listed to help guide you about what to look for when choosing disaster recover software. Consider these options so that you can make certain that you have the protection you need.
1. On demand and scheduled testing
You will want to make sure that your recover procedures work as they should and that your systems can be successfully recovered if a crisis was to occur. This will provide you with confidence that your system protects will recover reliably and that you can continue business as usual with minimum downtime should disaster strike. With the new U.S. HIPAA compliance rules, businesses in the healthcare industry now need to be able to prove that their systems will recover reliably. The best disaster recover software will allow you to have the option of automating vital disaster recover testing throughout the year or test recover fail-over at a time that is convenient for you.
2. Recover time objective
RTO is the target time for IT systems to be back up and running after a disaster happens. This is very important in a disaster recover plan to reduce the amount of business that is lost due to system downtime. You will need to ensure that you choose software that will help make you certain that you can accomplish your business RTO goal. The best software will get your server operating system promptly up and running in less than ten minutes.
3. Batched recoveries
When an entire data-center worth of servers goes down the fastest way of getting the data-center up and running again is by simultaneously recovering the servers together. Therefore it is important if you have a vast quantity of servers within your business, that you choose software that can recover multiple servers at the same time. The best software should be able to get an entire data-center recovered in just a few hours.
4. Cloning vs. software re-installation
Software that can create an identical copy of the original system when it carries out a recover should be considered rather than re-installing software on to new machines. This is vital for machines that have been fine-tuned over a long period of time, such as those in production lines, where a slight change in the setup can result in the creation of faulty products.