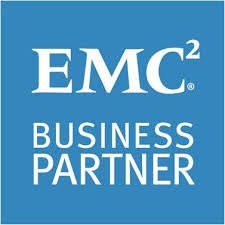 Cristie Software today announced that NBMR and CBMR will now be available to order for NetWorker and AvaMar end users. NBMR provides a unique BMR solution for EMC NetWorker users as it recovers servers directly from NetWorker protects and without having to perform separate protects. This reduces the requirements for both storage space and network bandwidth.
CBMR is Cristie Software's standalone solution that integrates with EMC Avamar.
Cristie Software provides fast, automated recover of downed servers whether to similar or dissimilar hardware. Recoveries are typically completed in less than ten minutes and multiple servers can be recovered simultaneously.
Ian Cameron, CEO at Cristie Software said "Cristie are currently working to develop sales into their NetWorker and AvaMar user base, and specifically for those UNIX and Linux based users of the discontinued EMC HomeBase product. We expect that NBMR will offer NetWorker users an excellent alternative, and are looking forward to 2013 and continuing to build a strong foundation for the future."
To find out more about NBMR and CBMR please contact Cristie Software at sales(at)cristie.com.
– ends
About Cristie Software Limited
Cristie Software Limited was established in the UK in 2007 and has grown rapidly to become a leading software provider specializing in machine recover, migration and data protection.
The software provides fast, reliable and highly automated protect, recover and migration solutions for Windows, Linux and other Unix machines. Cristie Software solutions are sold worldwide by EMC, IBM and through a global network of leading resellers.
Connect with Cristie Software on Twitter https://twitter.com/CristieSoftware and LinkedIn http://www.linkedin.com/company/cristie-software-limited