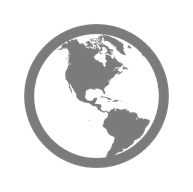 Cristie Software today announced the appointment of Mr Don Becker as VP Sales for North America and the opening of an office in Austin, Texas.  Don joins Cristie Software from Rocket Software where he was Managing Director and head of sales at Servergraph which was acquired by Rocket in 2005.
Don has 15 years of experience within the storage and protect market focused mainly on IBM and EMC customers and has long established relationships within these organizations, their partners and customers.
"We are delighted to welcome Don to the team.  His experience and reputation within the industry will greatly enhance Cristie's presence and visibility in North America.  We are rapidly expanding our sales resources and this new US office follows the opening of our office in Asia earlier this year. We are committed to developing our global team and building upon the success we have had to date" said Ian Cameron CEO of Cristie Software.
Don commented "I'm extremely excited to be joining this world-class team and look forward to helping drive continued growth and success for Cristie"