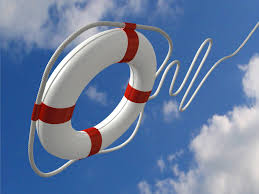 According to a survey by the Disaster Recover Preparedness Council (DRP), 72% of survey participants are failing in terms of disaster readiness. That is nearly three out of four companies worldwide.
There's no question about it; businesses must plan for the worst. Human and mechanical disasters are inevitable and can cause all sorts of mayhem unless you are prepared with a disaster recover plan. Your customers are the key to your success. They have chosen you because they have faith and trust in your service. Don't let them down. And don't ruin your reputation. Don't be remembered for the business that was affected by a disaster.
Here are 7 steps you can take to create an effective disaster recover plan:
1. Create a team
Select employees who will form your contingency planning team. This should be based on those individuals who will bring a variety of perspectives on the company's vulnerabilities to the table. Consider representatives from all the departments within your business, including HR, facilities and high-level managers.
2. List all names and contact details
Create a list of all employees' names with all methods of communication for each employee and ensure that this is regularly updated. Communication should include personal and work contact details.
3. Determine a chain of command
A clear chain of command and authority needs to be considered to determine who is in charge when the key personnel are missing. This enables employees to understand who to take direction from in the chaos that may ensue.
4. Risk assessment
Review as many potential disaster scenarios as you can. Create a checklist of things that could go wrong. Then consider how each one of those situations would affect your core business, your revenue streams, your customer service and your employees.
5. Plan B
Ask questions to establish what you will do if your primary disaster recover plan is not actionable. For example, if you usual premises are unavailable, ask:
Can employees work from home?
Is there another company that would share their facilities temporarily?
What people, equipment, space, supplies, or services are needed to keep revenue flowing?
6. Protect your company data
Data loss can have a huge impact on your business. Data protect and recover is a key aspect of all disaster recover plans, resulting in good business continuity. Bare Machine Recover (BMR) provides a complete protect solution, assisting in the rapid recover of machines to a pre-disaster state. Migration software can also help you quickly clone your systems to another environment, for example a virtual network or into the cloud.
7. Test, test and test again!
Run a regular testing drill to make sure your streamlined DR plan actually works! Otherwise you will be no better off than organizations who have not taken the time to put a strategy in place. Scheduling regular recovery simulations will make sure your systems are up and running before the CEO even notices!
Have you ever had to invoke a disaster recover plan? Did you learn any lessons that you can share with us?