CloneManager migrates and replicates critical servers to Microsoft Azure, for cost-effective DR/BC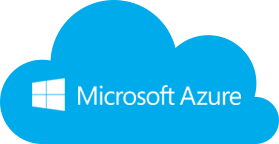 Companies looking for a way to streamline their IT infrastructure with Microsoft Azure need Cristie CloneManager. Benefit from the agile, scalable and economic environment that Microsoft Azure offers, with Cristie's secure system migration. CloneManager is a flexible migration solution; it is used extensively by cloud and managed services providers who wish to on-board their customers' systems from existing data centres. It is also widely used by end users, to provide complete mobility for their critical machines and servers.
CloneManager is fully certified for deployment on Azure and seamlessly  integrates with Azure's trusted platform as a target for migrating and cloning systems into the cloud. In addition, the tailoring functionality optimizes machines as they are moved. This allows both physical and virtual machines to be moved or synced for DR purposes into Azure. Thus, the existing system remains online during the entire process and benefits from bandwidth throttling; giving full control on the network used for this task.
CloneManager provides automated and scalable system migrations into Azure within minutes. Therefore Azure customers can search, purchase and deploy applications in just a few clicks.